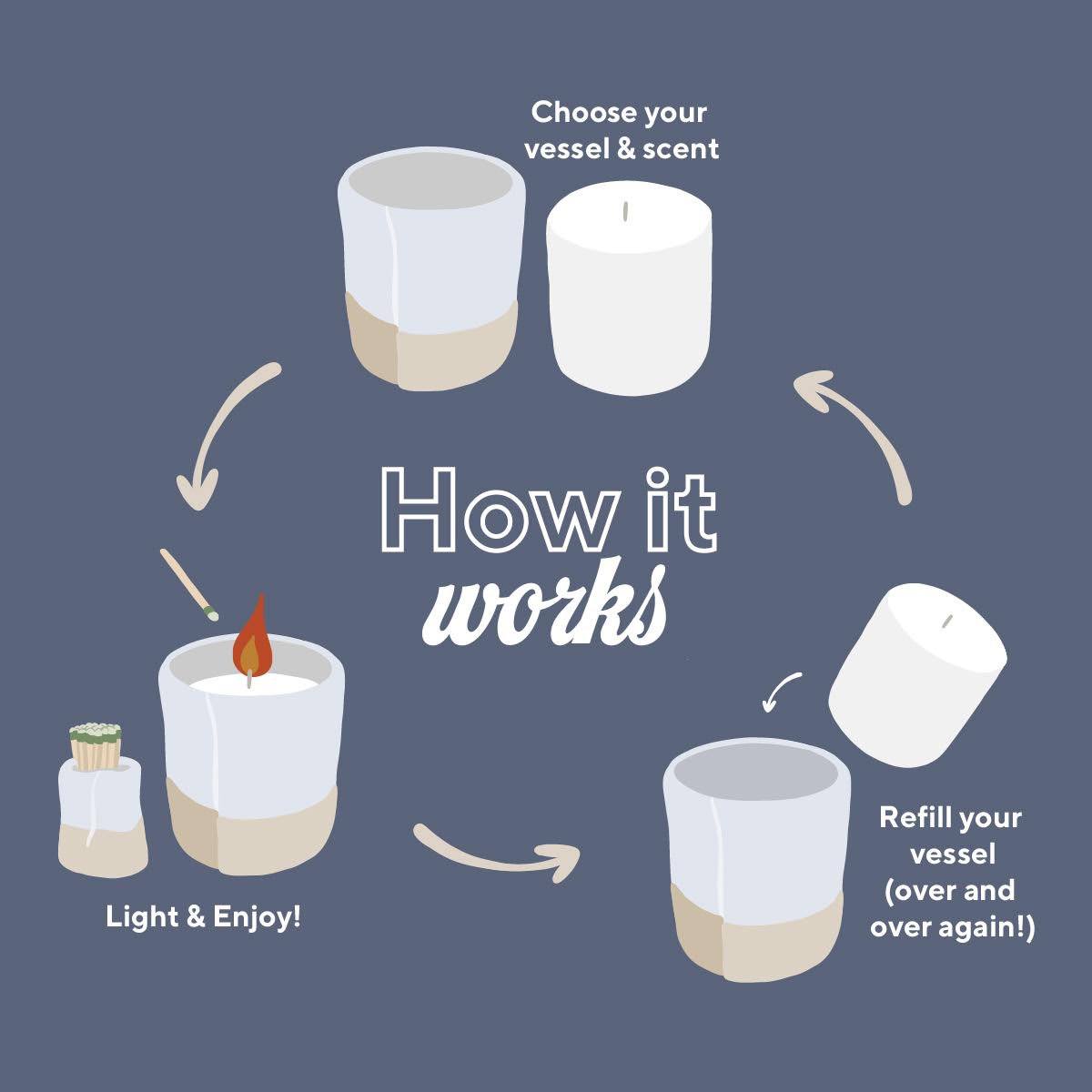 all of our candles are refillable
You can enjoy our candles for life. Simply select your vessel size and scent, light and enjoy, then refill over and over again!
Use our simple refill order system to get a refill insert of any one of our scents.
Read More
Eco-Friendly & Natural Ingredients
Petrolium Free

Our candles are proudly petroleum-free, embodying our commitment to environmentally conscious and sustainable practices.

Phthalate Free

Our candles are proudly Phthalate-free and certified clean scents, underscoring our commitment to crafting products that prioritize your well-being and environmental health while delivering a delightful and conscientious olfactory experience.

100% Vegan

Our candles are vegan, crafted from a blend of soy, coconut, and beeswax, ensuring a cruelty-free and environmentally conscious choice for those who appreciate clean, ethical scents.